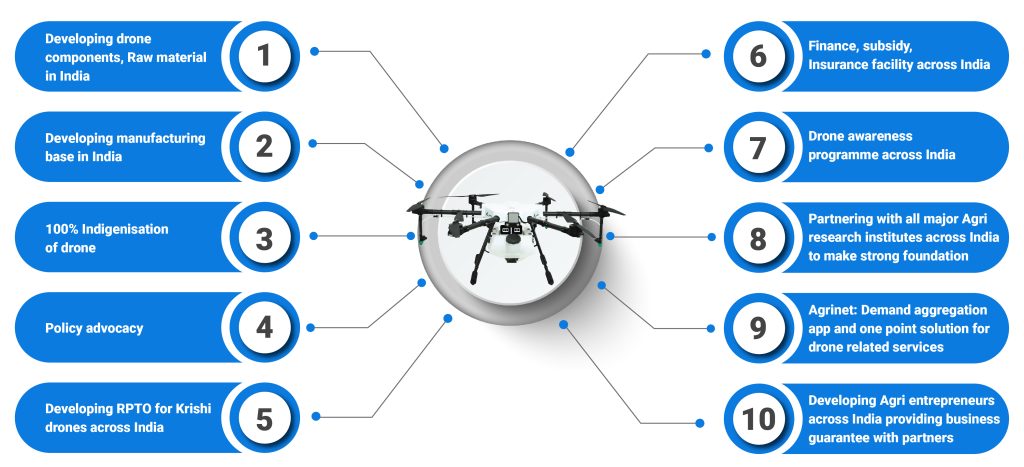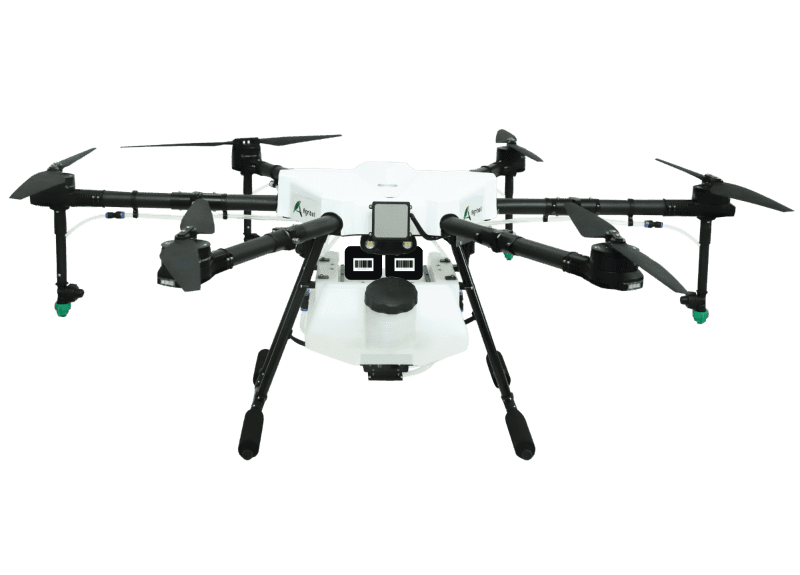 Application
Agricultural Spraying, Broadcasting and Crop Health Monitoring
Type
Hexacopter (6 motors)
Payloads
Tank Capacity 10 Liter / Broadcaster / Multispectral Camera
Total Take off Weight
Upto 24.8Kg
Time of Flight
Upto 20 minutes
Safety Features
Auto-Collision avoidance upto 22 meters, Auto terrain following using Radar upto 5 meters above crop canopy
Fail Safe Features
Smart Battery range failsafe, GCS, Mission complete, Geo fencing etc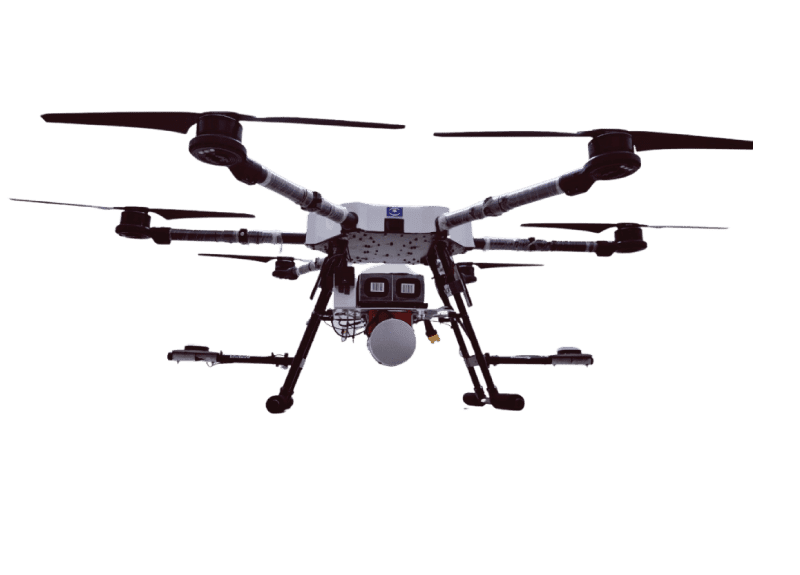 Application
Aerials survey for land mapping and data collection
Type
Hexacopter (6 motors)
Payloads
RGB/Thermal/Multispectral/LiDAR/Hyperspectral camera
Total Take off Weight
Upto 20 Kg
Time of Flight
Upto 30 minutes
Safety Features
Auto-collision avoidance upto 22 meters
Fail Safe Features
Battery, GCS, Smart Range, Geo fencing etc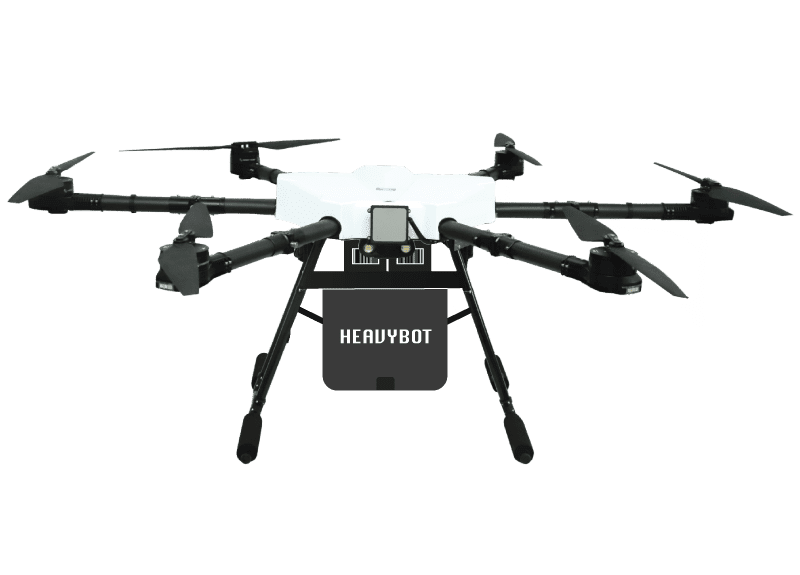 Application
Delivery and Logistics
Type
Hexacopter (6 motors)
Payloads
Cargo upto 10 Kg
Total Take off Weight
Upto 24 Kg
Time of Flight
Upto 20 minutes
Safety Features
Auto-collision avoidance upto 22 meters
Fail Safe Features
Battery, GCS, Smart Range, Geo fencing etc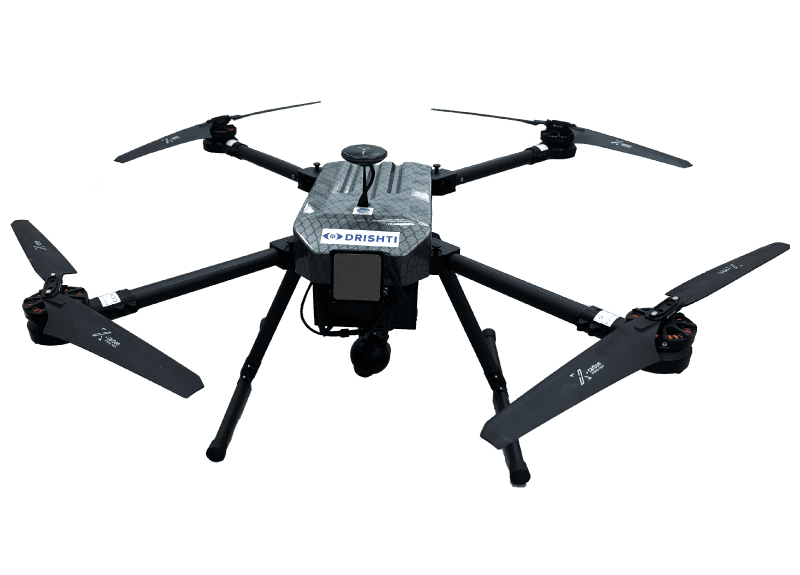 Application
Surveillence and Monitoring
Payloads
RGB camera with zoom upto 30x
Total Take off Weight
Upto 5 Kg
Time of Flight
Upto 35 minutes
Safety Features
Auto-collision avoidance upto 22 meters
Fail Safe Features
Battery, GCS, Smart Range, Geo fencing etc
Drone Yatra (Kilometer)
25000
Agrinet App
DaaS
(Drone as a Service)
AGRINET is the smartphone application for all services and purchase needs related to drone.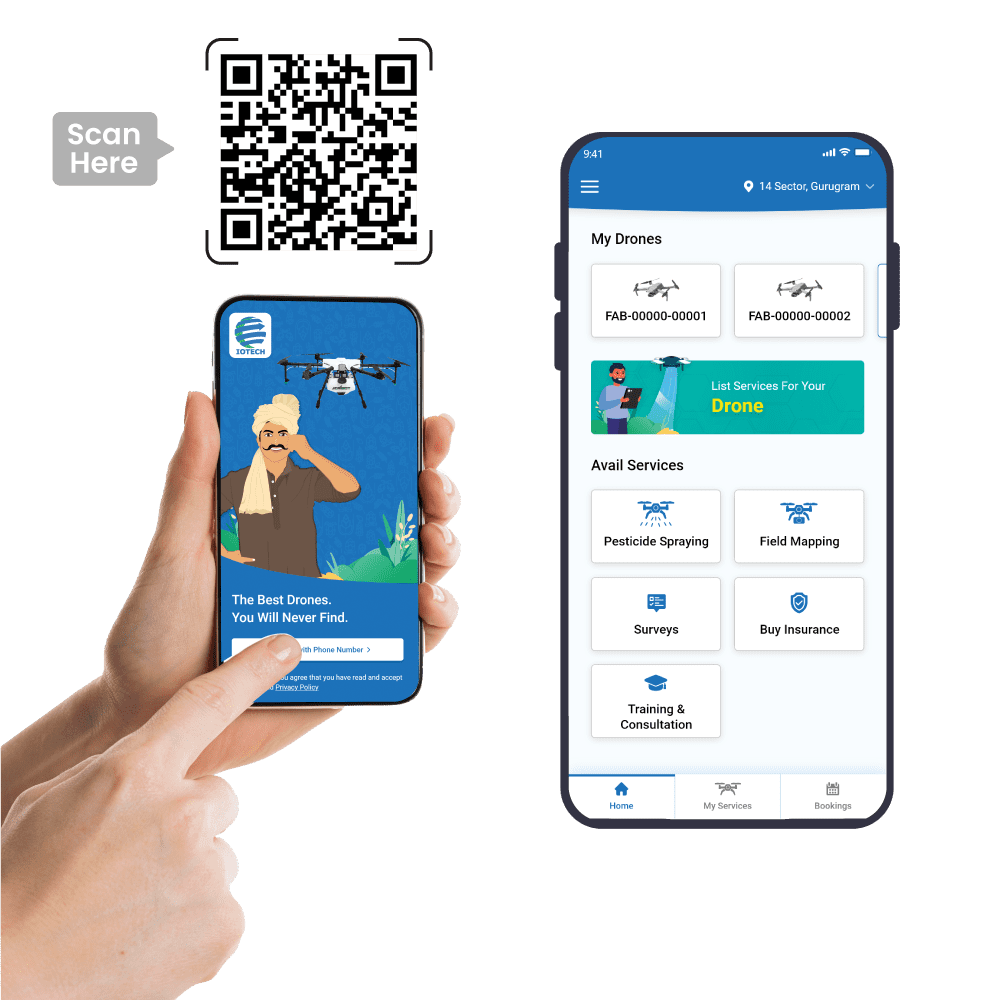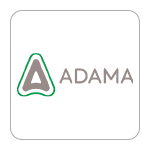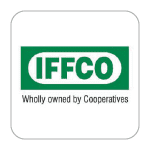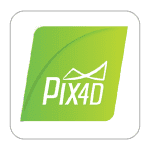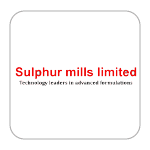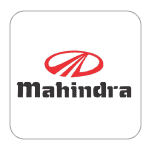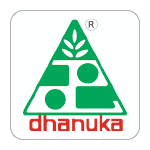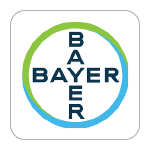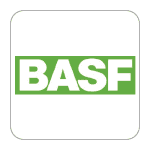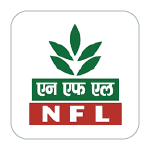 Government Agricultural Research Institutes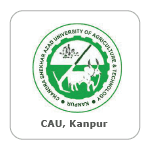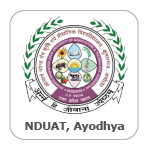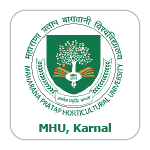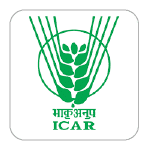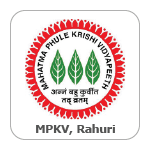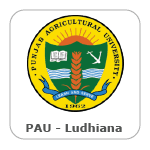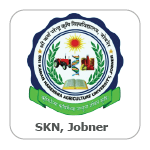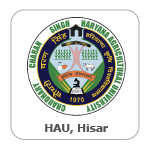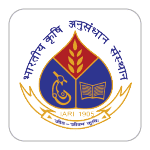 Testimonials
What Clients Say About Us

Associate Director Extension Service
MHU, Karnal
We have used AGRIBOT drone on potato crop. Its highly efficient, gives a uniform spray and protects farmer from harmful chemicals.

Sr. Principal Scientist
CSIR – IHBT, Palampur
AGRIBOT drone mounted with multispectral camera will be very effective tool for crop health monitoring & analysis using artificial intelligence algorithms.

Principal Scientist & Former Head
PAU, Ludhiana
AGRIBOT for spraying & Broadcasting is very useful for farmers, also protects from health hazards.

Research Scientist
Directorate of Cashew research, Puttur
Spraying through AGRIBOT drone can be very helpful in high density crop and horticulture crop which is otherwise very difficult by using knapsack sprayer.

Research Scientist
KVK Kohima, Nagaland
AGRIBOT has unique feature of collision avoidance and terrain following by using RADAR sensors, which is very helpful in hilly areas.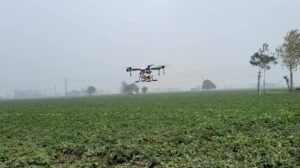 Agriculture is fulfilling the basic and luxurious needs of a human being. They grow vegetation and provide us with access ...