Drishti is a lightweight Hexacopter Surveillance drone. It is designed for beneficial applications like Reconnaissance & Aerial surveys.
The power of Drishti is its compatibility with many vision sensors and HD video transmission.
Thermal Cameras : Flir DUO PRO R, VUE PRO R
Multispectral Cameras : Micasense Altum, RedEdge MX
Speaker : Speaker with remote mic for mass control
Spot Light : High lumens LED light for search operations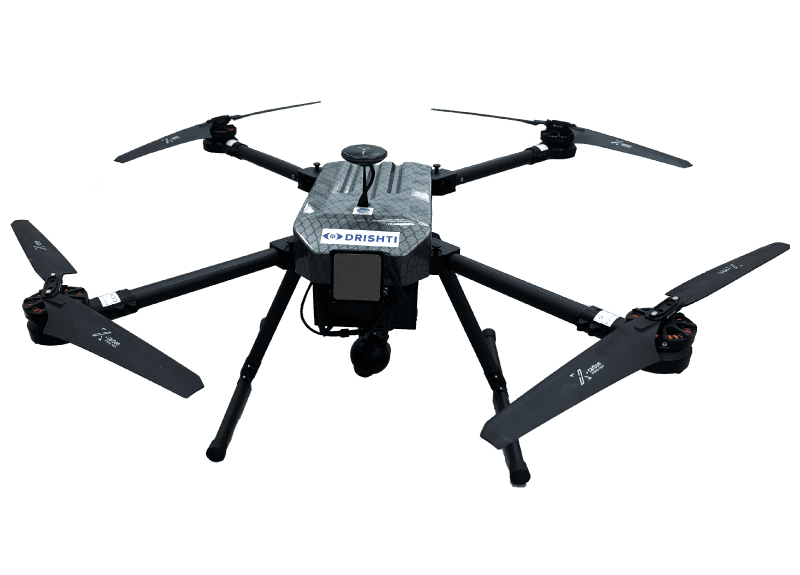 Sensor : Multispectral
Flight Time : Upto 45 mins
Power Source : Powered Battery or Genset
Functions : Aerial Surveillance and reconnaissance
For Reconnaissance, Survey.
For Farm Survey using Multispectral sensors.
For Photogrammetry and Videography.